Revolve is a psychotherapy application that helps those suffering from mental illness to consult with a cognitive behavioural specialist, to turn negative thinking patterns into positive ones. 
A common problem with those who suffer from mental illness is a lack of support systems, typically once a patient is discharged by a hospital their carer is ill equipped to aid them. Our objective is to create a mobile application that allows users to book a psychotherapist for continued support. 
From user research we discovered users wanted a dependable application that gave them the satisfaction of knowing help is a phone call away. 
We delivered a mobile application that allows user to book a psychotherapist on demand. With a 75% success rate, psychotherapy has a huge impact on the lives of various individuals and we created a more convenient way of accessing that service. 
Brand Identity, UX Design, Prototyping, UI Design, Interaction Design.
This page allows you to choose a psychotherapist that fits your needs or if its urgent, you can call immediately and be greeted in less than 3 minutes.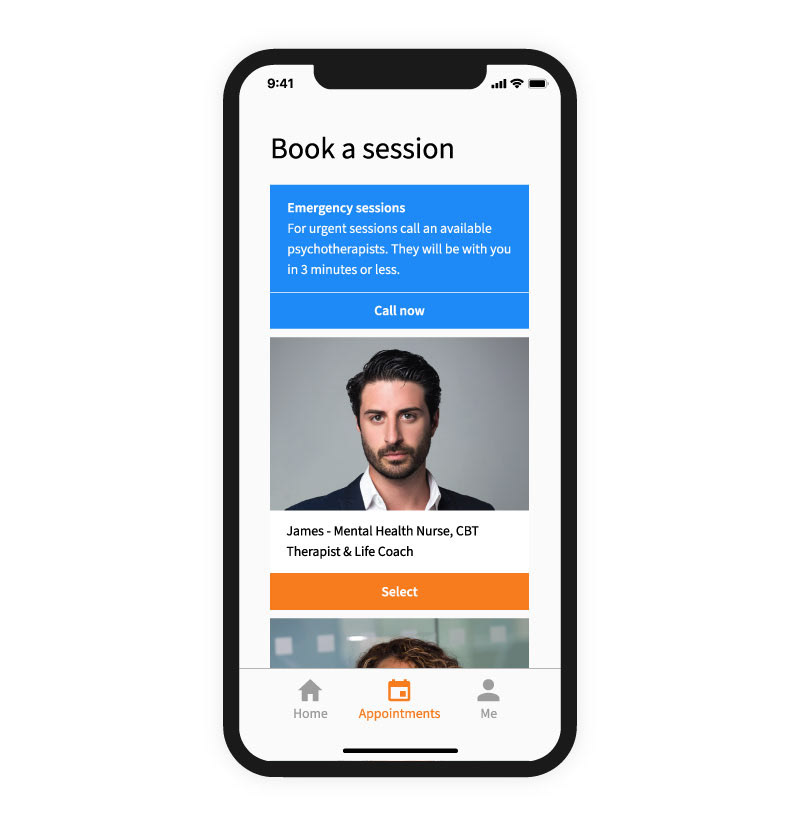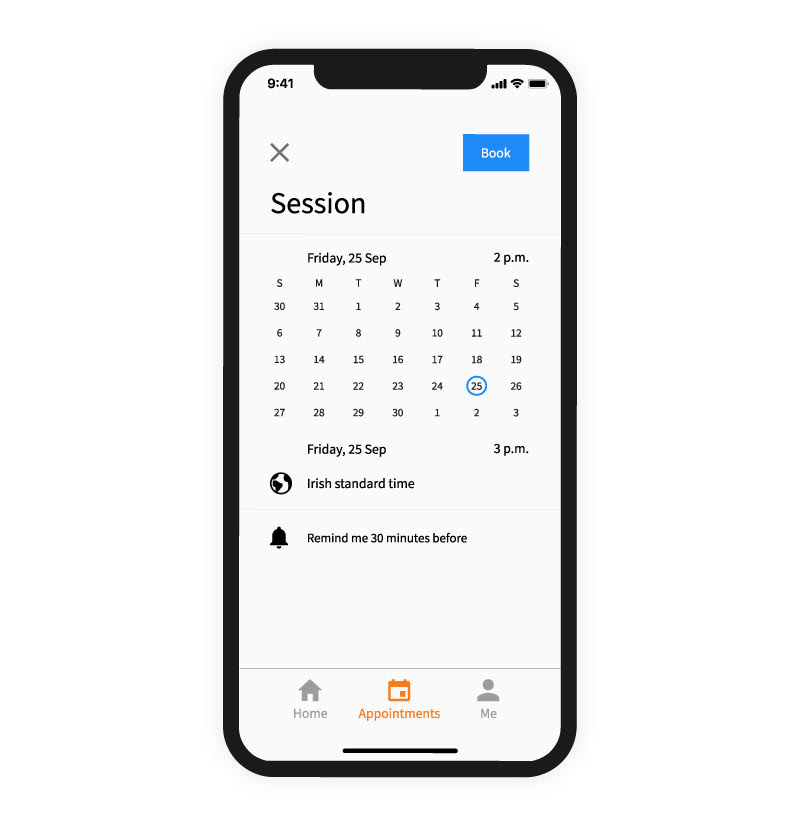 Allocate a day, time and set reminders on your session.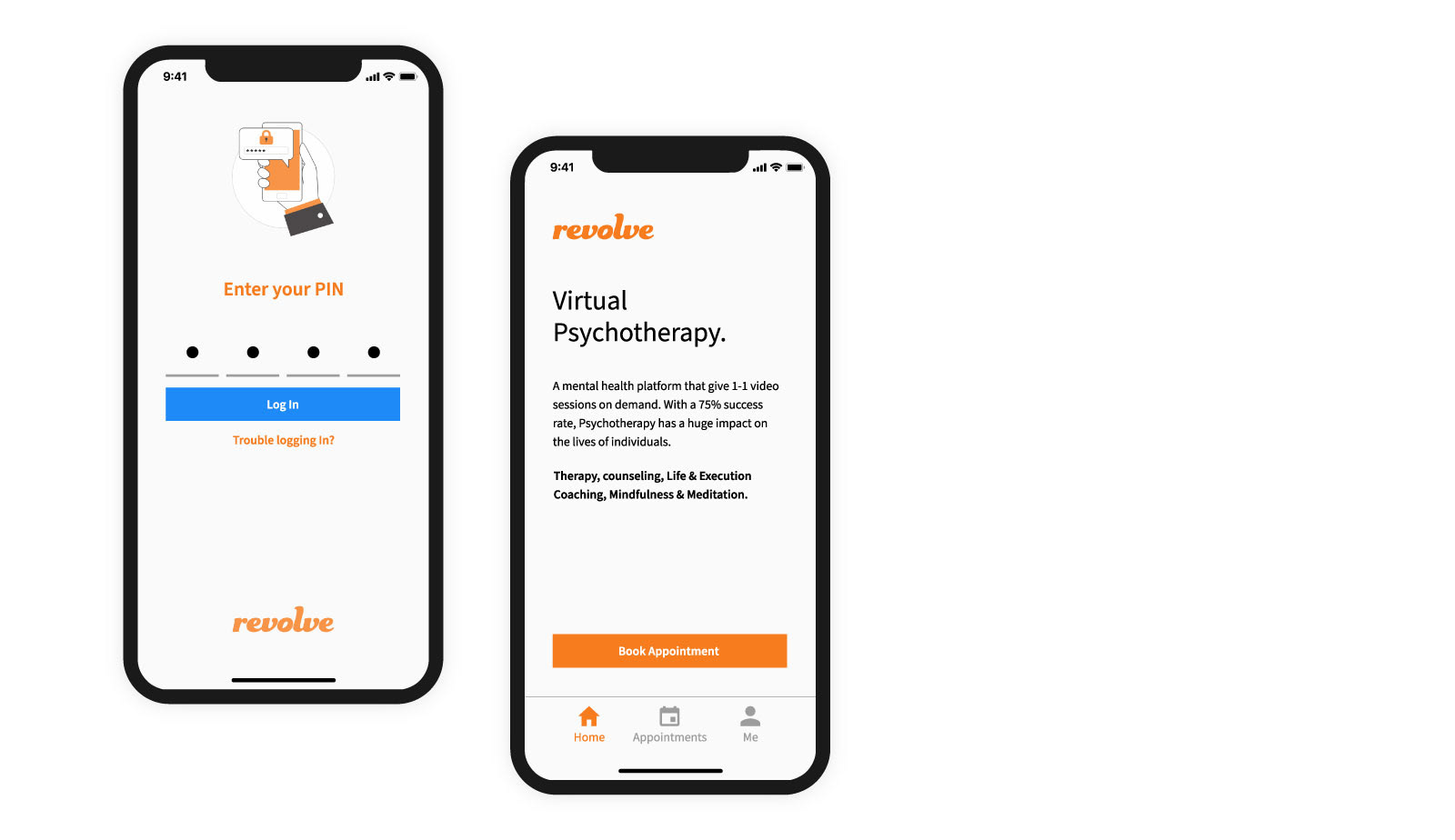 Choose between the 60 minutes and 30 minutes sessions and speak to one of Revolves specialist 
psychotherapists.